Ambassadors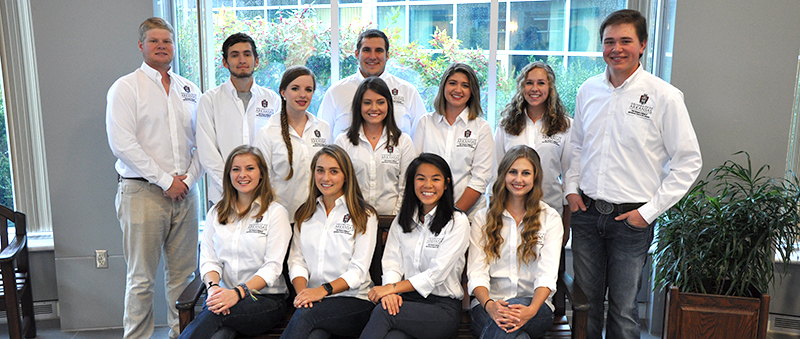 The mission of the Dale Bumpers College Student Ambassadors is to promote, empower, and inspire the Bumpers College family by upholding these defined core values:
by being inclusive
by being knowledgeable and resourceful
by remaining professional and approachable
by appreciating diversity
by showing the family aspect of Bumpers College
by being servant leaders.
2017-2018 Ambassadors
Have questions about becoming an ambassador?
If you have questions about what ambassadors do, how to become one, or even if the current team is available for a college event, please contact Heather Parks, Project Director for Scholarships and External Relations.
(Deadline for application is March 2, 2018)