Reserve the Terrace
Maudine Sanders Student Plaza and Garden and Hawkins Family Terrace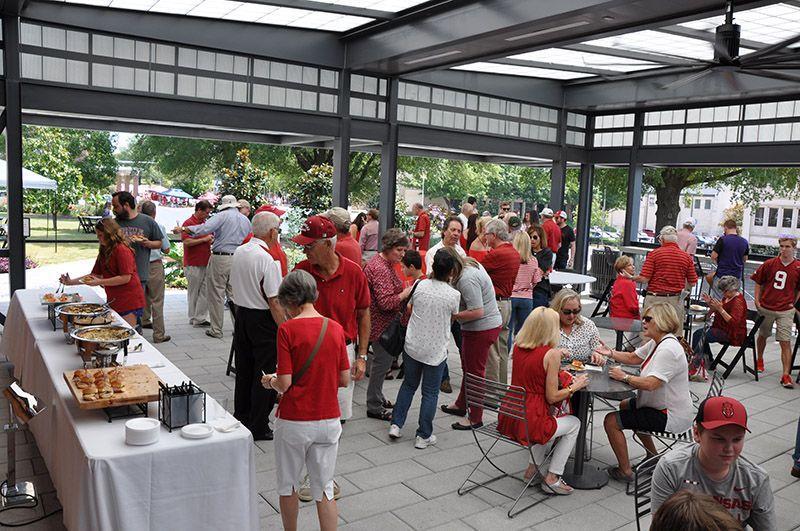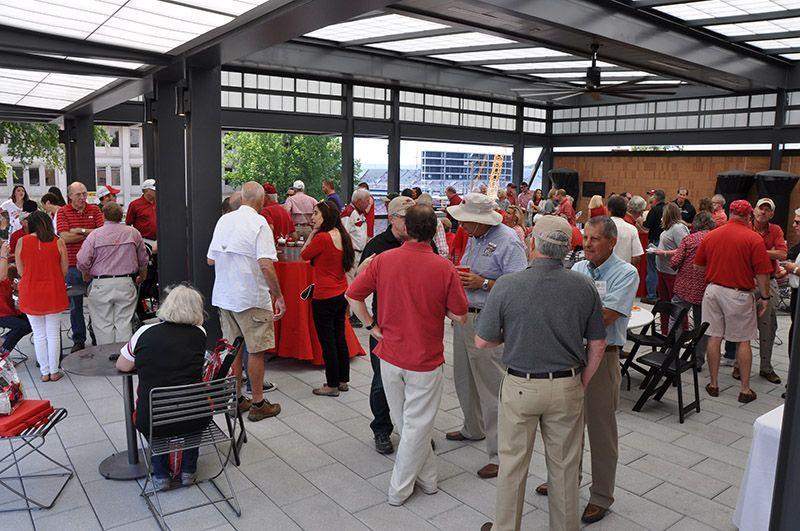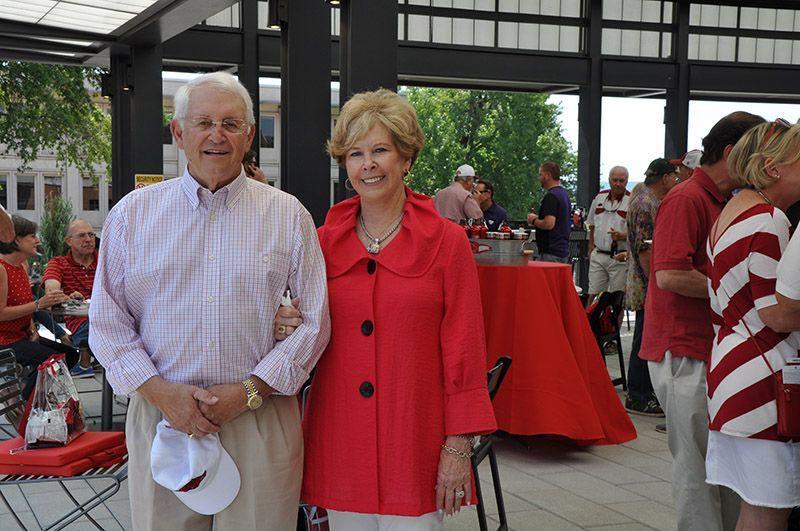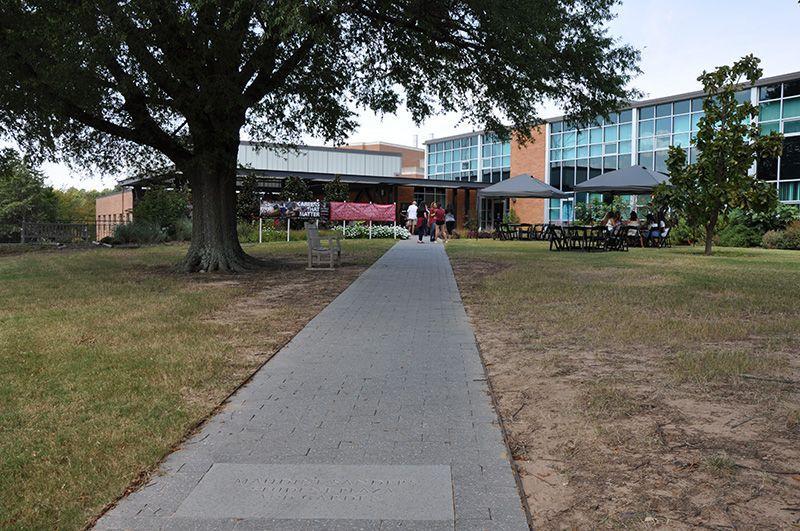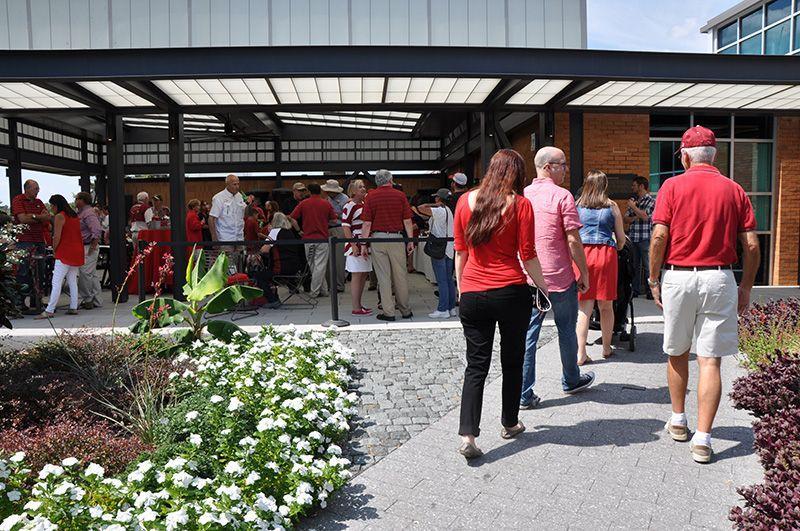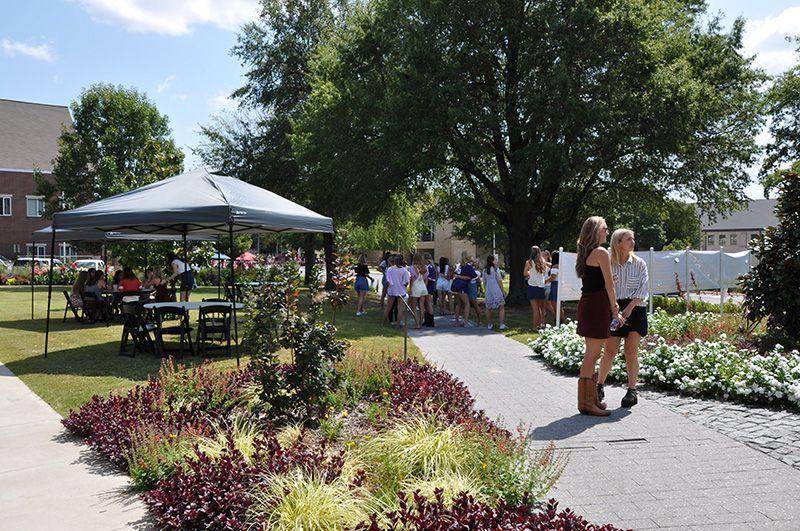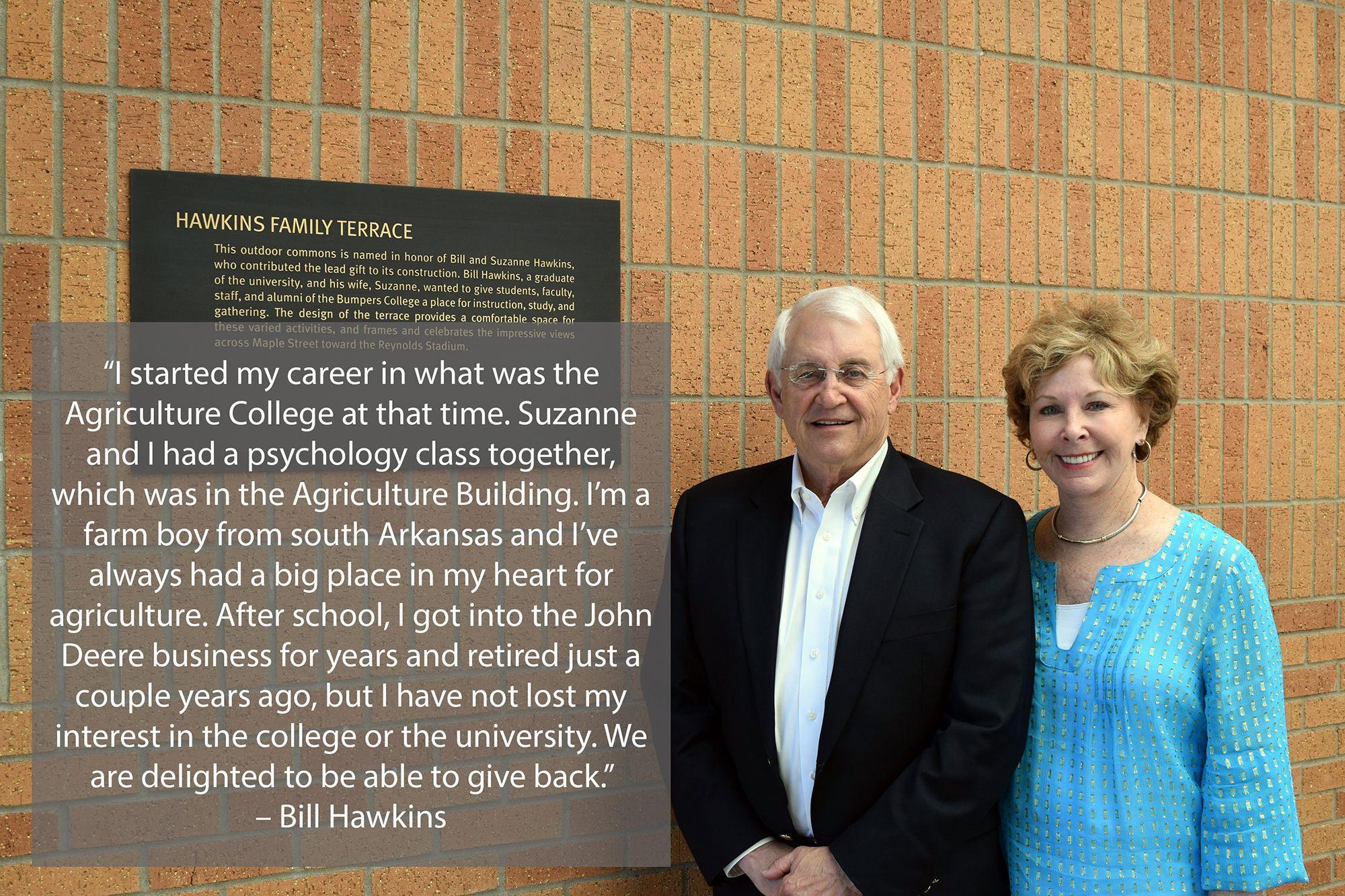 The Maudine Sanders Student Plaza and Garden and Hawkins Family Terrace was made possible by generous support from the Maudine Sanders family, and Bill and Suzanne Hawkins following a recommendation from our alumni society. This space is available for rental by University of Arkansas groups and organizations.
Sanders earned her bachelor's degree in home economics from the U of A in 1946. When she passed away in 2011, her bequest funded the Maudine Sanders Commons dining and entertainment area, an apparel technology lab, and a commercial culinary kitchen and teaching lab in the HESC Building, and this space outside the AFLS Building, which serves as a study and class area, teaching lab and garden, and meeting and building entry site.
The Hawkins family provided the initial lead gift for the multi-functional space, which serves students, faculty, staff, friends, alumni and the university community.
Read more about the Sanders gift, the Hawkins gift and the May 1, 2015 dedication.
See chart below for rental and cleaning fees.
Pricing
Gro

up

Classification

Rental Fee

Cleaning Fee

Total

Outside Affiliate Rate*

$300

$300

$600

UA Units

$300

$100

$300

$400

Bumpers College Stakeholders

$300

$100

$300

$400

Bumpers Alumni

$300

Waived

$300

$300

Bumpers College Student Groups

$300

Waived

$300

$300

Bumpers College Units

Waived

*All groups will be charged a fee of $20 per hour for IT services and equipment if requested