Munch Madness 2023

It may be March, and for us that means it's Munch Madness!
Check our Bumpers College Bracket Buffet to see if your favorite food made the menu for a challenge to determine your Final Feast and then your Dominant Dish for 2023. Follow us @BumpersCollege for your chance to vote on head-to-head matchups in our Protein, Vegetables, Carbs/Grains and Dessert regions.
Voting begins March 15 with our First Course round to determine the winning appetizer and runs through March 31.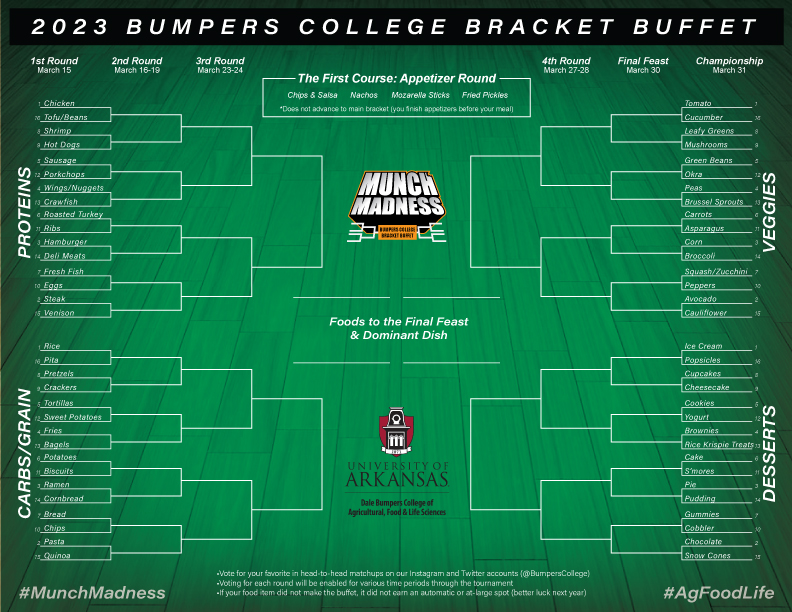 DOWNLOADABLE BUMPERS COLLEGE "MUNCH MADNESS" BRACKET
Tournament Rules:
---
Tournament Updates:
Bracket Schedule:

First Round (Appetizers): March 15
Second Round: March 16-19
Third Round: March 23-24
Fourth Round: March 27-28
Final Feast: March 30
Dominant Dish (Championship): March 31
First and Second Round winners: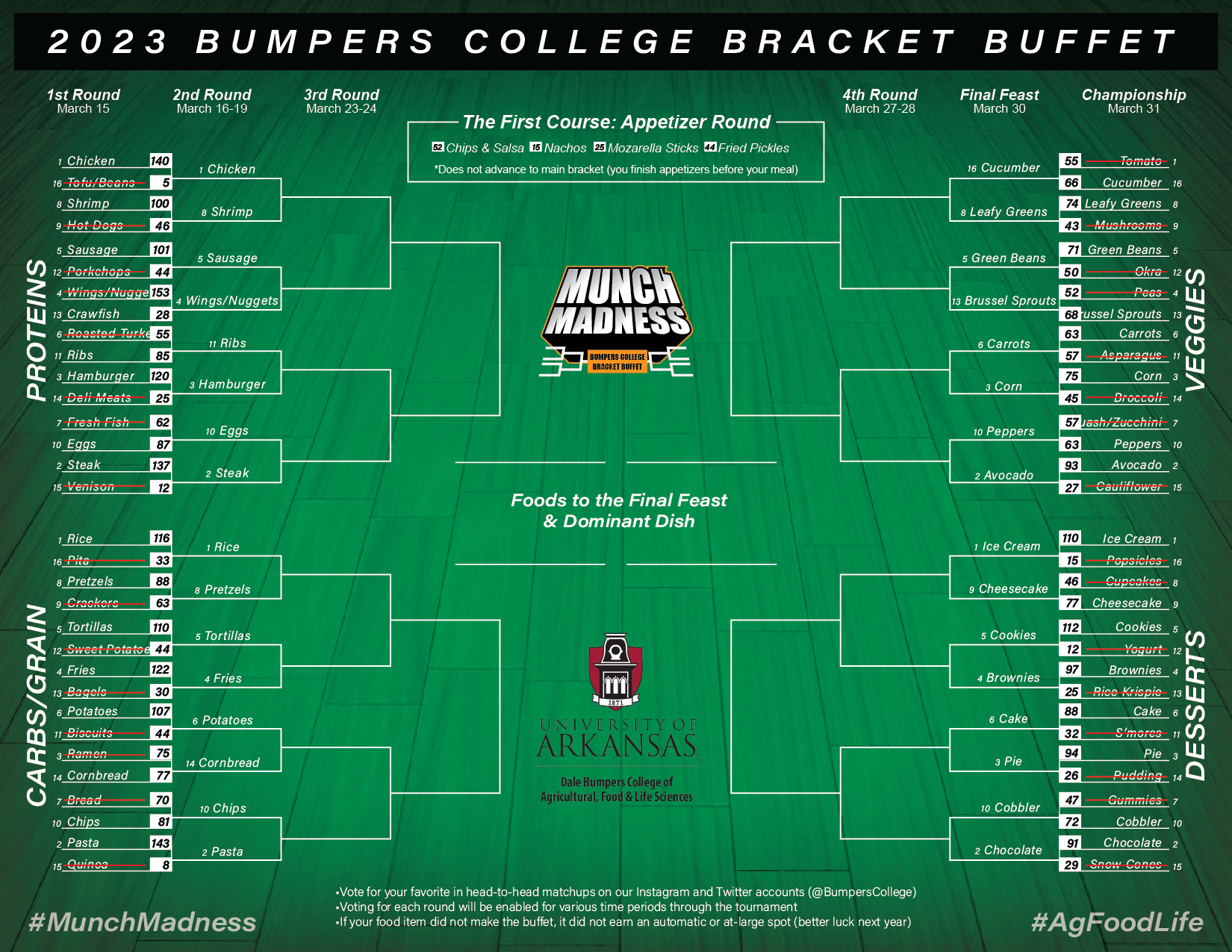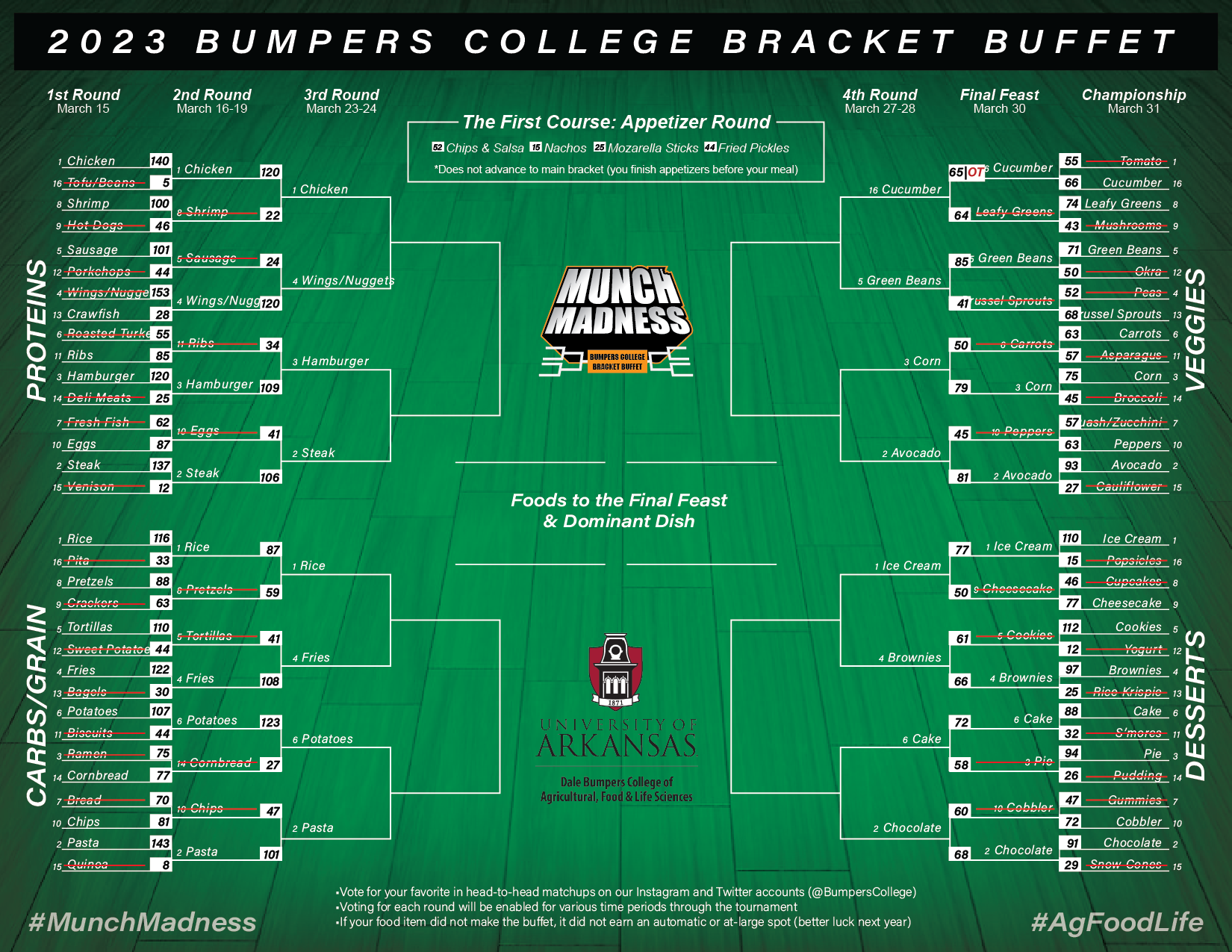 ---
Bumpers College provides life-changing opportunities to position and prepare graduates who will be leaders in the businesses associated with foods, family, the environment, agriculture, sustainability and human quality of life; and who will be first-choice candidates of employers looking for leaders, innovators, policy makers and entrepreneurs.
Curious about what you can study at Bumpers College?
Check out our areas of study!